---
---
Everyone is asking for the Fourth Element 3 mm Dive Gloves! Using Fourth Elements ultra-stretch neoprene these diving gloves feel like a second skin — thus assuring a really warm fit!
While providing amazing warmth, The Fourth Element 3mm gloves give outstanding dexterity required for underwater photography and videography.
Features of these gloves include Thermoflex lining for warmth, minimalistic design to make donning easier, carbonite finish for maximum grip and durability and stretch neoprene for fit and comfort.
The secret to a great dive can be as simple as having warm hands and the dexterity to be able to use your camera or feel your valves for a shutdown. Fourth Elements wet gloves use stretch neoprene with glued, stitched and welded seams to give a close fit that almost eliminates the entry of water, whilst maximising flexibility and warmth. The carbonite print on the outside of glove provides good grip and improved durability.
Fourth Element 3mm Neoprene Glove Features
Warm Hands and Dexterity
Use Camera or Feel Valves for a Shutdown
Stretch Neoprene Construction
Easy Donning and Doffing
Seams: Glued, Stitched and Welded
Close Fit Almost Eliminates Entry of Water
Maximising Flexibility and Warmth
Carbonite Print on Outside of Glove: Provides Good Grip and Improved Durability
Glove Liners: Work Underneath Dry Gloves, Additional Layer of Thermal Protection
Fourth Element Glove Size Chart
Use the table below as a guide to help select which size Glove best suits you. If you require any further assistance/advice please don't hesitate to contact us./p>
Glove / hand size: Wrap a tape measure around the palm of the hand just below the knuckles, make a fist and take the measurement.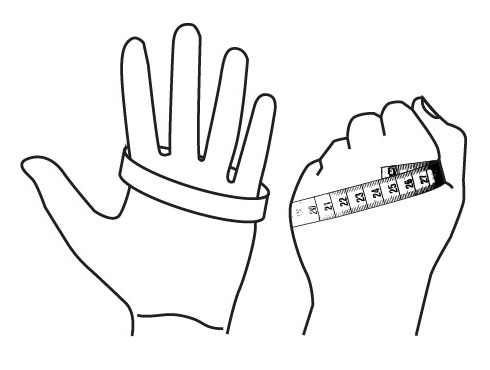 | Unisex Sizes | Inches | CM |
| --- | --- | --- |
| XS | 6.75"-7.5" | 17-19 |
| S | 7.5"-8.25" | 19-21 |
| M | 8.25"-9" | 21-23 |
| L | 9"-9.75" | 23-25 |
| XL | 9.75"-10.5" | 25-27 |
| XXL | 10.75"-11.5" | 27-29 |